COMPONENTS : SCHROEDAHL – CIRCOR GROUP (Germany)
SCHROEDAHL Circor Group develops and produces high quality pump protection valves for the up- and downstream segments. They are applied on offshore platforms, FPSO- (Floating Production Storage Offloading) or FSO- (Floating Storage Offloading) ships as well as in refineries and plants in the chemical industry.
The SCHROEDAHL- pump protection- and control valves are combinable with various types of pumps


• Crude oil pumps, extraction and transport
• Pumps for liquid-gas, liquid-gas fuel, benzine, liquid ammoniac
• Pumps for liquid process material
• Booster- or auxiliary-pumps.
• Seawater-Injection pumps.
• Fire fighting pumps.


Because our products are applied in the toughest conditions, we manufacture at the highest quality level.
The entire production and manufacturing is in a line with the national and international regulations and engineering standards (DIN, UVV, Vd TUV, AD-data sheets, TRD, ASME, ANSI such as DIN ISO 9001 / EN 29001).
Our Products
​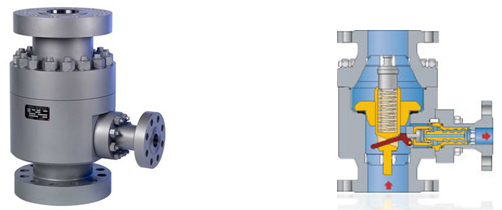 Pump protection valves
Pump protection valves are required to ensure the minimum flow rate of a pump at all times. This protects the pump against overheating, cavitation and finally, destruction. If the flow through the pump falls below a certain level the bypass system opens and the fluid will be recirculated providing the required minimum flow for the pump.
The SCHROEDAHL- pump protection valves work in a modulating way. Should the discharge increase through the following processes, then the amount of fluid recirculated by the bypass is automatically reduced- and vice versa. This increases the efficiency of the entire system and optimises the economy in the low-load operation.
The pump protection works entirely over the inside valve technology. The volume by which the process decreases is measured independent of the pressure – the amount returned over the bypass is adapted automatically.
​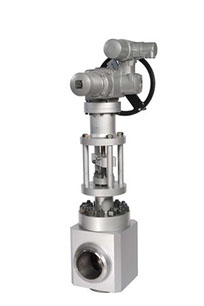 Control valves
Control valves are a conventional form of pump protection. The system consists of the control valve with an attached drive mechanism, a flow measurement on the suction side of the pump as well as a control unit.
During the pump operation the flow rate is continuously measured, the results are transmitted to the control unit. If the required minimum flow rate of the pump is not sustained, the control unit opens the control valve and allows the necessary flow of material(for example oil, gas, seawater, chemical solutions). The destruction of the pump through cavitation or overheating is prevented.
SCHROEDAHL offer technically mature and worldwide approved control valve systems, that are pre-set at an optimum according to your specifications.