EQUIPMENT : Howden Compressors
Howden Compressors is a leading international engineering group that designs, engineers, manufactures and supplies process gas screw compressor systems based on oil-injected or oil-free Howden manufactured screw compressors. These packaged sets are built to API and other industry standards.
Howden Process Compressors also design, manufacture and supply single stage turbo blowers & compressors offering high efficiency over a wide operating range. These systems are also built to API and other industry standards.
HPC have supplied over 1,200 complete packaged systems and over 1,250 Howden turbo blowers over the past 50 years.
Applications for the both products include oil and gas upstream, oil and gas midstream, refinery, petrochemical, power, industrial and waste water treatment.
Both Products also offer a full range of aftermarket services.
Our Products
​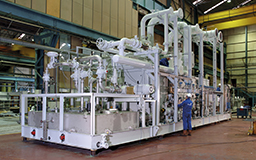 Howden Oil Free Screw Compressor Packages
Howden's range of Oil Free screw compressors are exclusively supplied as bespoke designed, complete packaged systems, through our specialist high specification packaging business Howden Process Compressors, based in Renfrew, Scotland.
​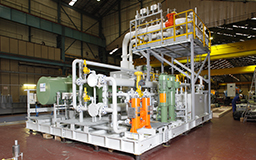 Howden Oil Injected Screw Compressor Packages
Howden's oil injected screw compressors are proven and highly reliable products that are trusted throughout the world. Oil injected compressors offer a number of advantages across a range of applications that demand high efficiency and high discharge pressures.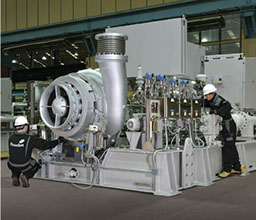 Howden SG Range of Turbo Compressors and Blowers
Howden's 'SG' range of high efficiency turbo blowers are of industrial type design and are mainly used in power, mining and water industry applications, while the turbo compressors are ideally suited to duties in the downstream applications in the oil and gas industries where performance to API specifications is demanded.