COMPONENTS : KEM KUPPERS (Germany)
Ideal solutions for all flow metering application!
Advanced technical know-how based on many years of practical experience have made the name KEM-Kueppers synonymous with a foremost international supplier of flowmeters, flow evaluation equipment and expert solutions to any flow measurement application.
Specializing in the field of flow metering technology and calibration KEM supply high quality flowmeters and solutions to your flow measurement tasks to all branches of international industry.
Our Products
​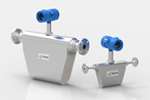 Coriolis Mass Flow Meter
Mass Flow Meter for all kinds of fluids. Measuring ranges from 4.5 kg/h up to 65,000 kg/h and pressures up to 350 bar.
​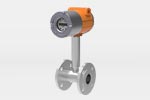 Vortex Flow Meter
Volumetric or mass flow meter for liquids, gases and steam Flow ranges from 9 to >10.000 kg/h
​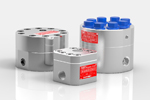 Gear Flow Meter
PD Flow meters for all paints, paint dispense control devices, fuel consumption control devices, polyol and isocyanate, coating and cavity wax, glue, PVC, filled and abrasive fluids, pd meters for hydraulic oil Measuring ranges from 0.005 up to 1,000 l/min.
Typical viscosity range from 0,5 – 25.000 mm²/s
​
Turbine Flow Meter (HM)
Flow measurement of fuels, light fuel oil, thermal oil, solvents, tap and demineralised water. Special turbine meters for refrigerants.
Measuring ranges from 0.03 up to 48,000 l/min.
Typcal viscosity range from 0.5 – 100 mm²/s
​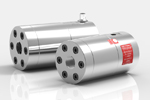 Helical Flow Meter (SRZ)
Flow meters for epoxy resins, PVC and underbody sealants, anti-flutter materials, adhesives, polyurethane, polymers, sealants, petrochemicals and thixotropical fluids, grease, oil, glues, heavy fuel oil.
Measuring ranges from 0.01 – 400 l/min.
Typical viscosity range from 1 – 1,000,000 mm²/s
​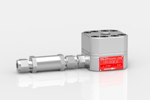 Micro Flow Meter
Flow measurement of additives, pharmaceuticals, aromatic substances/perfumes, liquefied gases, fluid food, demineralised water, 2- and 3-component applications…
Measuring range from 0.005 up to 0.25 l/min.
Typical viscosity range from 0.5 – 6 mm²/s
​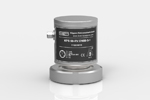 Turbidity Meter
The Turbidity sensor serves the optimizing of industrial production processes in the food industry, chemistry, pharmacy…
​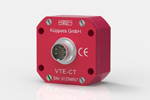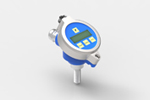 Pick up, Amplifiers and accessories
Carrier-frequency pulse amplifiers for most KEM flow meters.
Available also with dual pickup for pulse doubling and reverse-flow detection
Inductive pickups and amplifiers for extreme fluid temperatures from –273 up to +350°C.
Fibreoptical amplifier and lightpulse receiver for applications in electrostatical painting systems.
Local display unit with frequency and analogue output.
On microprocessors basing programmable evaluation and displaying