COMPONENTS : OFFICINE OROBICHE S.p.a. (Italy)
For more than 60 years, with their wide range of instrumentation, OFFICINE OROBICHE S.p.A. offer to their customers in Italy and throughout world all the guarantees where the maximum reliability and functionalities of the plants are needed, even in more complex, high-performance and severe situations.
Their impressive wide range of electromechanical instruments is used in countless applications for several processing industries and, in particular, Chemical, Petrochemical, Oil & Gas, Paper, Food, Pharmaceutical, Power Generation, Water Treatment, Textile, Mining, Glassworks, Extraction, Iron and Steel, Galvanising, etc.
Our Products
​

Level Switches
The magnetic-type level switches are available for external or internal mounting on tanks and are particularly suitable for all hard working conditions (temperature and pressure). The ON/OFF-type outlet is normally used for alarm and shutdown functions. The level switches, depending upon their working requirements, are equipped with floats and displacers and possess flanged or threaded connections (UNI or ANSI). • Pressures from 10 to 400 Bar • Temperature from - 80°C to +540°C • Specific weights from 0,3 kg/dm3. Furthermore level switches are available of simple float type, flexure shaft type and ultrasonic type.
​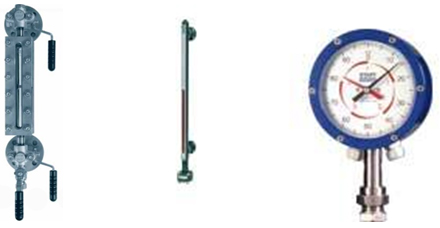 Level Indicators
The level indicators are designed for continuous gauging visibility of liquids in a tank. These are usually mounted laterally both on open or pressure tanks or in the top of underground tanks.
The Company produces three types of instruments:
- A magnetic coupling indicator with "bi-colour flags". This indicator can be equipped with level's alarms and/or with an electronic transmitter with a 4/20 mA standardized signal at output. This one can be supplied separately from the level indicator.
- Glass level gauges, available in the Tube, Transparent and Reflex versions
- Dial type for small and high tanks.
​

Flow Switches
Flow switches are apparatuses which are used for visual or ON/OFF - type alarm signalling whether a fluid or a gas is flowing or not within pipelines. We produce flow switches in various models, with valve body, bladed and flow indication, thermal dispersion type, suitable for the most diverse industrial applications.
​

Flowmeters
Full range of variable area and with calibrated flange flowmeters allowing for a vast application for small and high liquid and gas flows. The variable area flowmeters have a perfectly calibrated borosilicate glass gauge with a stainless steel or plastic material body, or are totally manufactured in plexiglass. They are available in threaded or flanged version. Accessories: minimum and maximum flow alarms and 4 - 20 mA standardized signal at output, proportional to the flow.
​

Visual Flow Indicators
The visual flow indicators are apparatuses which are used for visual fluids is flowing or not within pipelines. We produce flow indicators for both horizontal and vertical mounting suitable for the most diverse industrial applications.
​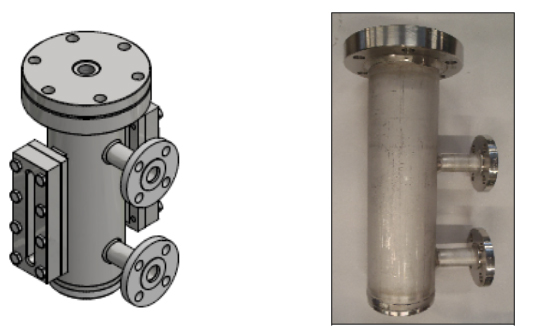 Bypass Chambers for Level Transmitters CHA series
It is a range of high quality chambers which allow external mounting of Guided Wave Radar (TRD) or Torque Tube Level Transmitter on process vessels.
The range offers a PED compliant design, allowing users to buy an integrated bolt-on instrument solution, or simply a chamber for use with existing instrumentation.
The series uses only certified and traceable materials and is manufactured using full penetration welds, with welders and welding procedures qualified to both ASME and European standards. All chambers are hydro tested on completion, with a full range of NDT or customer inspection options available to order.
Standardized or custom design to fit existing vessels
Allows external mounting of process level instrumentation
Enables live maintenance
Pressure Equipment Directive (PED) compliant