EQUIPMENT : Howden BC Compressors
Howden BC Compressors designs, manufactures and supplies process reciprocating compressors with piston, diaphragm and hybrid technologies, and also centrifugal compressors with Periflow® technology. We are based in Nogent-sur-Oise, France and we support the Howden service organization worldwide to deliver a high level of service on site to customers.
Specializing in heavy-duty applications we deliver compression solutions for leading-edge projects where the highest levels of reliability are essential, for numerous process applications in oil & gas, refineries, petrochemical, chemical, industrial gases, manufacturing process applications and nuclear.
Our Burton Corblin® diaphragm and reciprocating compressors provide solutions for applications where there are stringent requirements for high purity and containment of rare, toxic, flammable, corrosive, explosive and radioactive gases.
Our heavy duty compressor packages are part of process applications such as petrochemical reactor gas feeding & recycling, refinery gas treatment operations, site gas facilities and chemical processes, mostly involving complex gas mixtures and hazardous gases.
Periflow® packages are used from upstream to downstream oil & gas applications and also industrial applications. The technology is particularly easy to integrate, and requires very limited current maintenance operations.
Our Products
​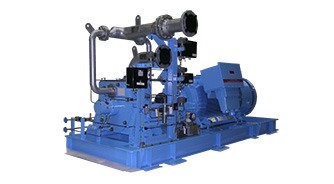 Burton Corblin Periflow® Range of Peripheral Compressors
The Periflow® compressor has its own performance characteristics situated between those of volumetric displacement blowers and centrifugal compressors.
​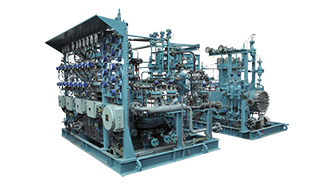 Burton Corblin® D-Series of Diaphragm Compressors
Leak tight, high pressure process compressor packages for situations where complete isolation of gas is vital, including oil and gas processes, production sites and laboratories handling high purity, rare, toxic, flammable, corrosive, explosive or radioactive gases.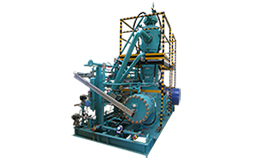 Burton Corblin® H-Series of Hybrid Compressors
The combination of piston and diaphragm technologies allows greater flows and high pressure delivery. Hybrid technology is a compact oil free solution to serve intermediate size units for high pressure needs.
​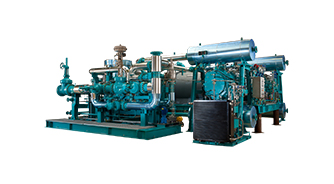 Burton Corblin® P-Series of API618 Reciprocating Compressors
Burton Corblin® compressors are designed and manufactured as individually engineered packages to meet the specific demands of unique applications.